Little green bowl, 4-lobed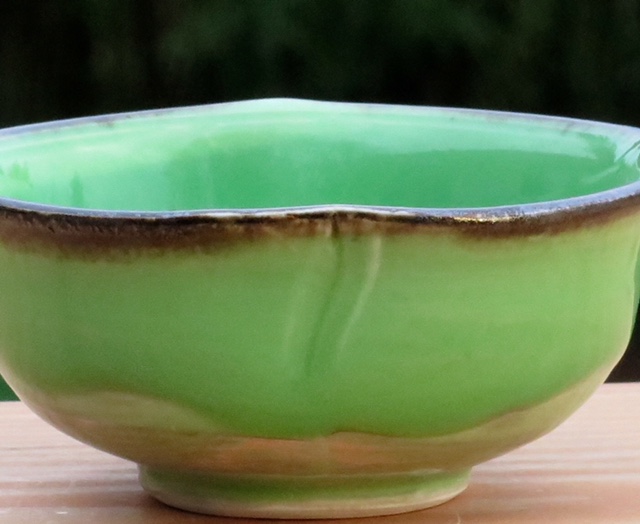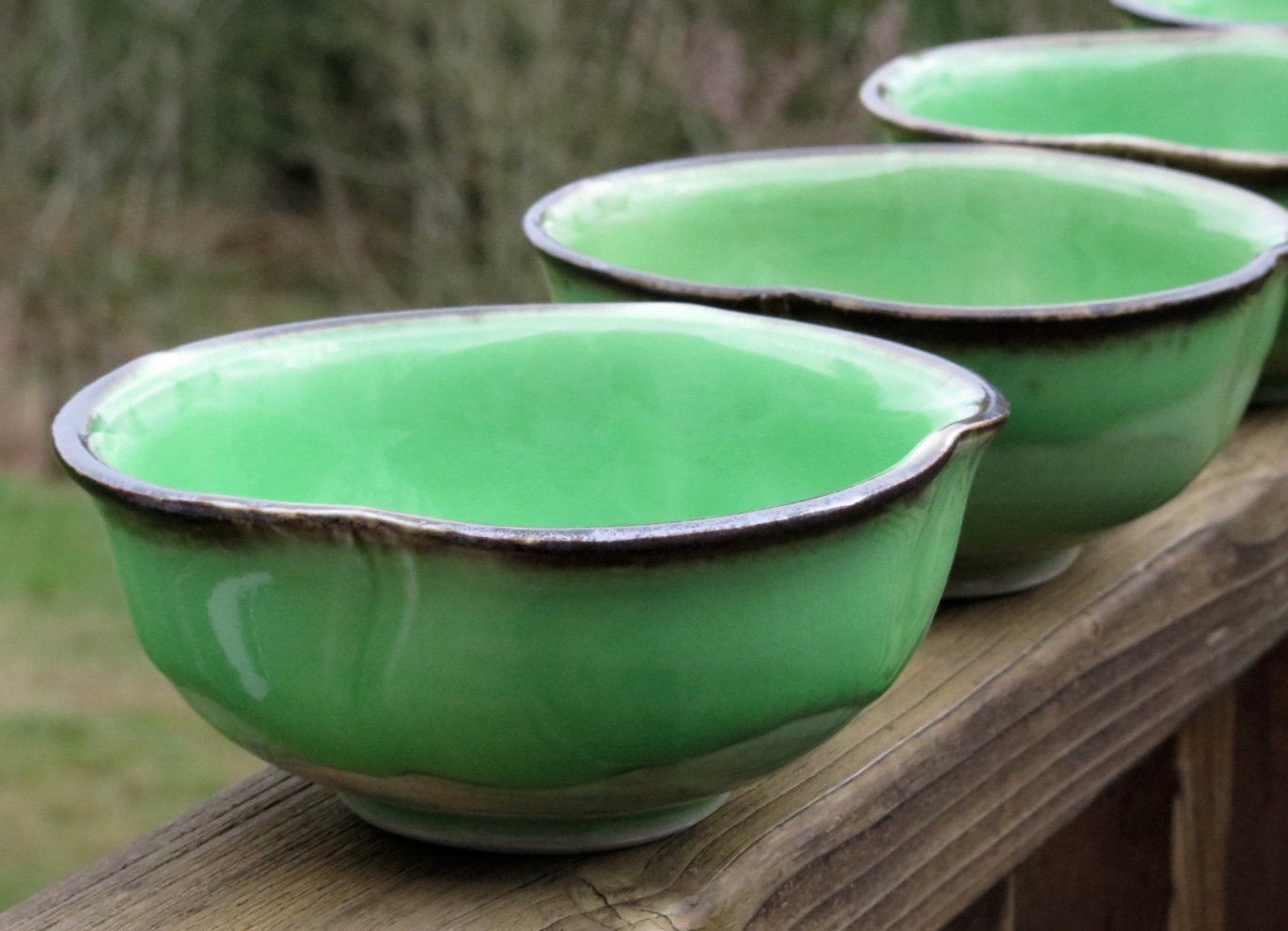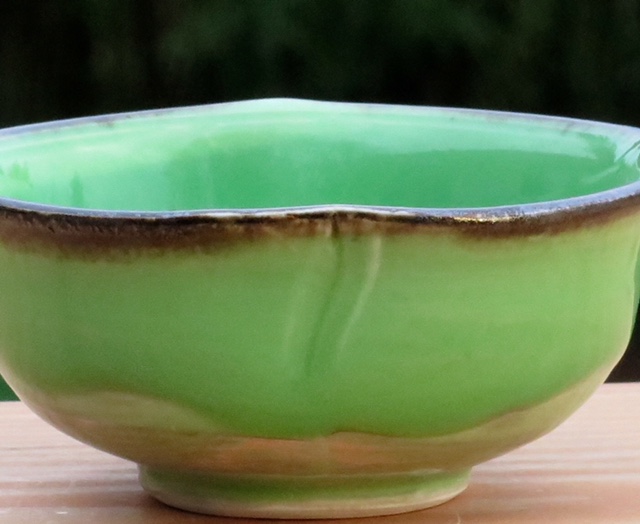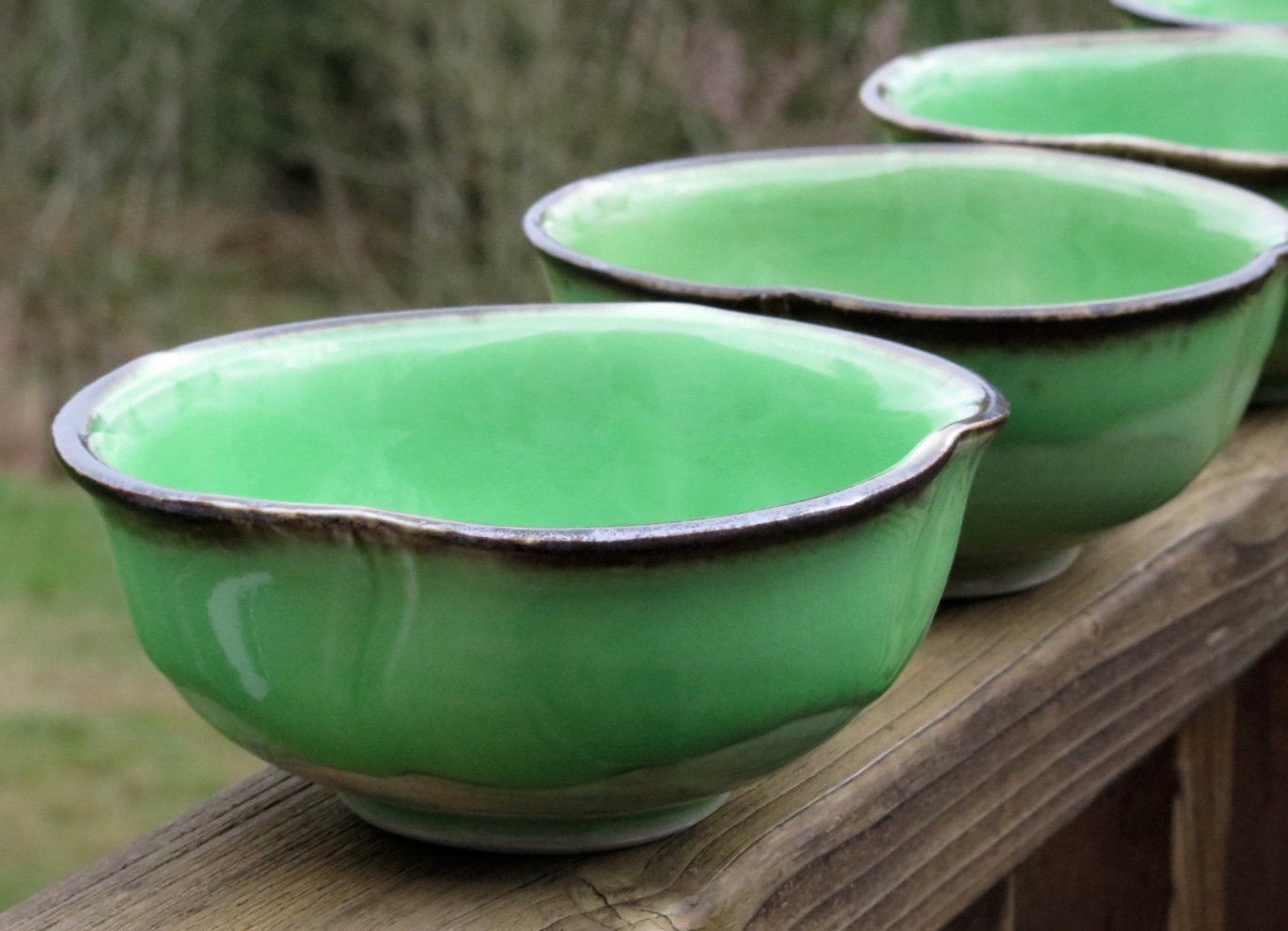 sold out
Little green bowl, 4-lobed
Little 4-lobed Apple-Green bowl. Approx. dimensions: 5.25" (W) x 2.25" (H).
I make these bowls at Pincus Pottery Studio using a white porcelain clay. The rim is accented with a locally dug brown clay slip (Aloha driveway mud), and they are bisqued and glaze fired in the gas kiln here at the studio.
The bowls are made in series, perhaps 20 or 30 for each glaze firing, and each is hand-thrown, trimmed, and glazed one-by-one. Slight variations in shape and color are inevitable. Please understand that shipped pieces will look similar to the photo, never exactly the same.
Free shipping to domestic USA addresses, with a $10 handling fee added per order. Those outside the USA please email me for other shipping options.
Free shipping does not apply to addresses outside the USA. Please email me at kenpincus@comcast.net for more information.